#week April 24th to Sunday 30th
Hey everyone,
This is António Trincão co-founder & CEO of Youcanevent.com — we help you planning an event, worldwide. We are a marketplace that connects marketing or event managers needing help to organize an event, with a community of professional vendors like catering, entertainment, decoration or venues always supported by a network of event experts to help you operating, managing and promoting the event.
So this is my first story on Medium, and i'm Portuguese (proudly one), so if my English isn't good, don't get me wrong, i'm trying to be native as much as i can. 🙂
Today i'm talking about the amazing journey that we are living here in Hawaii, on the acceleration program Cohort#9 promoted by BlueStartups.
(In further articles i will talk about from the past 2 years, the amazing experiences we lived, so many stories to tell.. My god.)
But anyways… Today let's talk about paradise and startups.
As you might know Youcanevent was selected for the BlueStartups Acceleration Program, Cohort#9, and we are here about 2 weeks.
In 2 weeks this is what i have to tell to you:
- We have 2 amazing lead mentors that will work with us on the next 3 months Casey Lau and Michael Troy
- Workshops by TinaFitch, Sean Flaherty and Christopher Daggett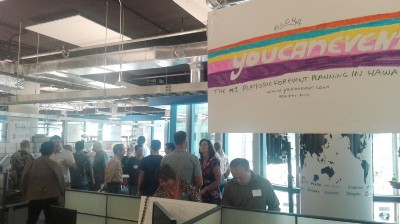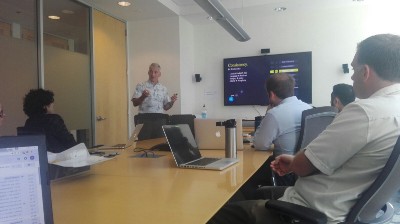 #youcanevent #liveo and #kallfly founders having dinner 🙂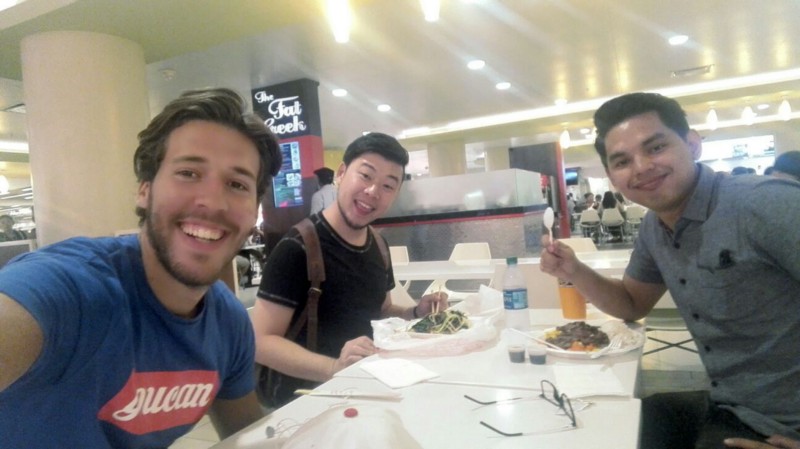 Finally my 2 team members Alysson Souza (our full stack engineer developer), and Thiago Martins (creative director and ux designer).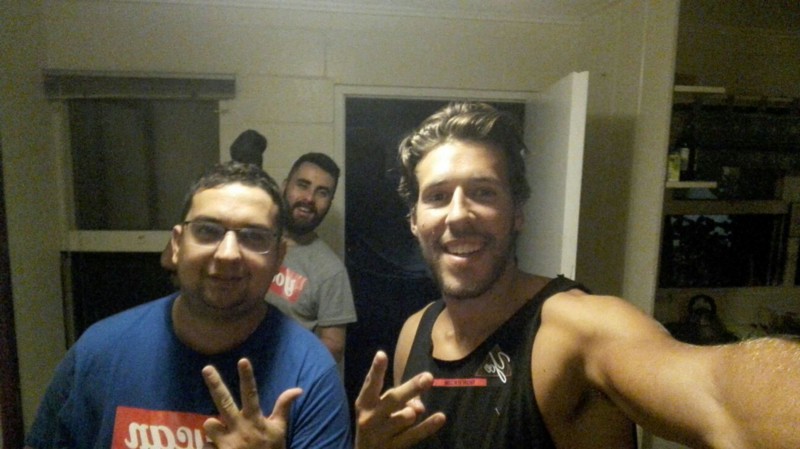 Thanks to our mentors on the next 3 months we will be fully focused on:
#building a scalable product. We are making our first 100k€ in revenue by working with active customers like Primark, Mary Kay, Seedrs, TEDx and Microsoft. After these several case studies from our customers we have clear view of how we will build a customer experience to do an event online from 0 to hero.
#raising the awareness and brand of Youcanevent. We will be focused on delivering great content for our community on Instagram, Facebook and Linkedin. Pictures from latest trends, suggestions for cocktails to surprise your guests, the tasteful appetizers to create an amazing event to your customers, how to look astonishing in an event.
#bussiness development partnerships with brands that are doing events in multiple locations. Wallmart get ready i'm coming to you :).
#organizing the demo day of Cohort#9 in Honolulu and San Francisco. Folks from San Francisco get ready, July we are here.
To finish, i just wanna share that after the great entrepreneur ecosystem lived in Lisbon (i will talk about that later), Hawaii is definitely a must to go.
Incredible, can you imagine walking on the street and everybody smiles to you?
Do you imagine the importance of that? Like spreading the positive vibration? It's incredible you cannot get angry or sad. It's contagious. I'm feeling blessed. We have our path, vision and mission defined. We want to gather entire nations with celebrations.
We know that the future is not AI or any other "creepy technological" thing that will control us (we always had AI adapted for each decade of our lives). The future is the evolution of human beings, being more capable to do great and better things, and that gathering, that united mission, that celebration will empowered by You can event.
Thank you so much, if you have any suggestion of content to share, or if you have any questions as an entrepreneur fully commited 36h/7 i'm very glad to answer and help you.
Life is a celebration and we are to sing and dance with her,
António Trincão,
Founder & CEO
Youcanevent.com
Related
Antonio Trincao
Who knows Antonio, knows what is the special characteristic of him. Entertainment. A serial entrepreneur since 15 years old, working in the event and entertainment industry for almost 10 years. From catering services to bartending, night life clubs, summer club management, Antonio haves a deep knowledge of the events industry. Also, belongs to a non-profit organization called Azeituna (www.azeituna.pt), where we ran as a Shows Director along with his co-founder, for more than 5 years. Together they did shows in theaters all over the world, gathering almost 1,000,000 people. The most impressive accomplishment was a music performance done for more than 150,000 people as musicians on Azeituna, in one of the biggest European capitals, Lisbon. The way that he categorizes himself. " (...)If you want something that you never had, you've to do something that you never done.(...)' Musician, Sports Addict, Philanthropist, Organic & Healthy Foods, Design, 80's groove, Events and Entertainment passionate. Since February 2015, Antonio signed his mental and physical "commitment contract" to build the first wold wide events and entertainment brand called Youcanevent. Youcanevent, Inc. is a company headquartered in San Francisco, California, and has a remarkable growth from being a company self-funded by Antonio and his Co-founder Joao Raminhos, with brands working with Youcanevent.com like Microsoft, Primark, Mary Kay, Pipedrive and much more. The vision is to gather the world through the celebration, creating The World Wide Celebration brand. I can event, We can event, Youcanevent.
Related posts