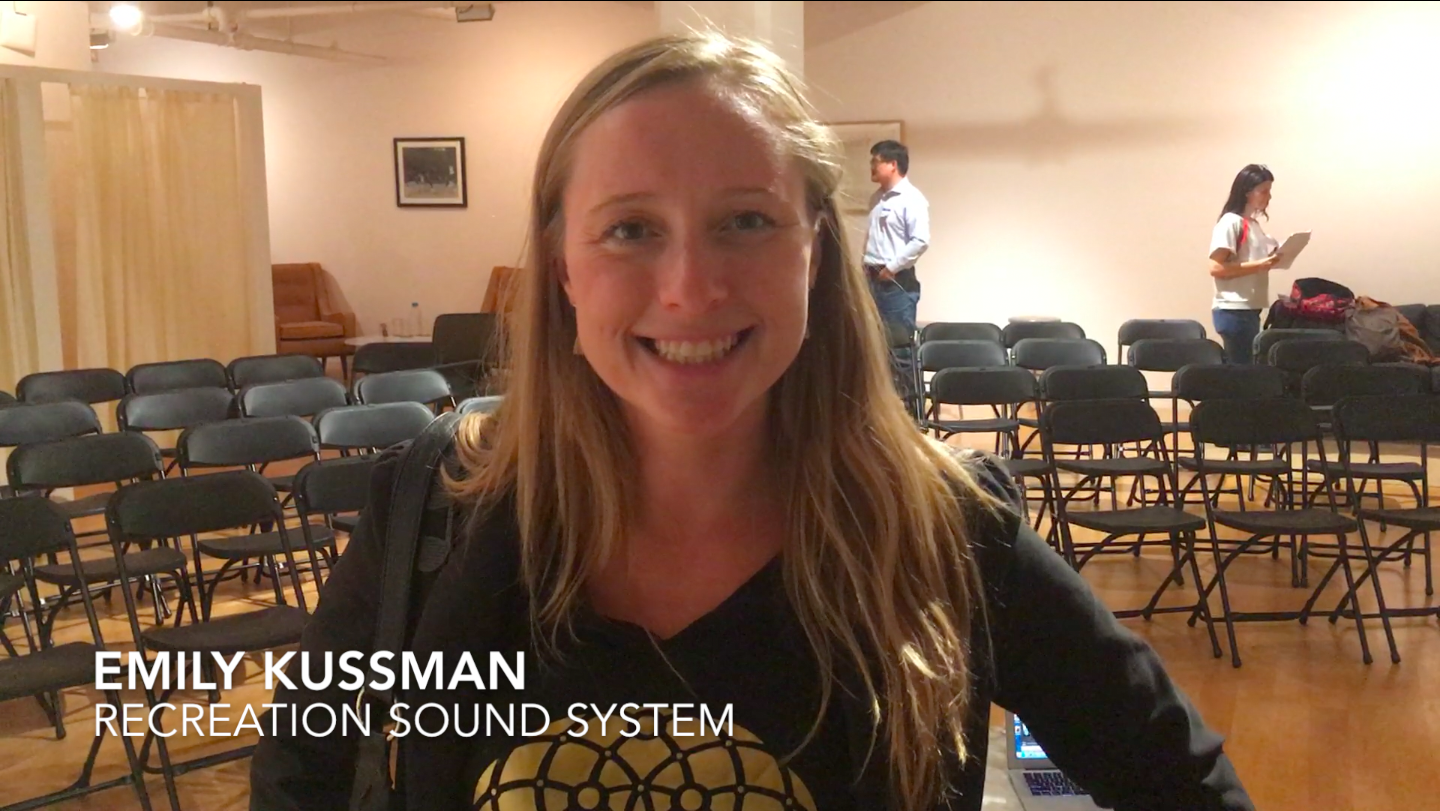 That's right guys,
We are making it!
Get ready!! Get ready!!
Last week's bullet points:
Official partnership with Universe (LiveNation Subsidiary) for ticketing and marketing services for our customers
Official partnership with LTB Music Channel to offer playlists to our users in one of our referral programs.
NASDAQ Founder Stories
Vendors Testimonials
Customer Testimonials
Referral Programs
Youcanevent is focusing on bringing value to every customer that is using our tool to organize events, with video reports.
Video footage from events is one of the best ways to advertise and engage your community.
If you are in San Francisco, you should definitely read this article and learn "How to do an event in San Francisco".
Our focus is to have a community of high-level vendors and event planners.
Last Tuesday, August 29th Emily Kussman from Recreation Sound System gave her testimonial about being hired for a service on Youcanevent.com
In Emily's words "Everything ran smoothly and we got paid on time".
This is one of our many added values, vendors getting paid on time!
Vendors and event planners are using Youcanevent.com as a payment gateway and insurance for all the customer requests they have.
We don't take this fact for granted, and we had a customer testimonial from Hailey Friedman President of San Francisco Badass Marketers and Founders.
In Hailey's words, "[The event] Was amazing! I just submitted my request on Youcanevent.com, and suddenly, all of these vendors started sending me bids".
Hailey booked furniture and audiovisuals, for her event. It is quite a challenge to manage one of the biggest marketing communities in the world, and at the same time organize high-level events to engage with the community.
That's where Youcanevent enters the scene to help :).
Now, let's discuss our favorite part of the week.
We just launched a referral program for customers and vendors that we find quite cool… Why?
Because we will give you a free videographer to record your event!
For vendors:
For customers:
That's right!
LTB Music Channel (+50 million views) is one of our latest partners and will bring you the best music inspiration for your events.
Also, in partnership with Universe.com (LiveNation Subsidiary), we will provide you the best tools for your social media and marketing promotion, with ticketing, , and marketing tools.
All of this is available for free in the referral program for customers.
Another great moment of the week was the NASDAQ - Founder Stories, featuring Robert Thompson from News Corp (Wall Street Journal group).
It was a good time to network, and to meet new prospects. We also made a video from the event to engage later on with all the people that we met.
And that's it.
Full speed ahead. Building The World Wide Celebration Brand.
Let's do it!
Youcanevent, Inc.
Antonio Trincao
Related
Antonio Trincao
Who knows Antonio, knows what is the special characteristic of him. Entertainment. A serial entrepreneur since 15 years old, working in the event and entertainment industry for almost 10 years. From catering services to bartending, night life clubs, summer club management, Antonio haves a deep knowledge of the events industry. Also, belongs to a non-profit organization called Azeituna (www.azeituna.pt), where we ran as a Shows Director along with his co-founder, for more than 5 years. Together they did shows in theaters all over the world, gathering almost 1,000,000 people. The most impressive accomplishment was a music performance done for more than 150,000 people as musicians on Azeituna, in one of the biggest European capitals, Lisbon. The way that he categorizes himself. " (...)If you want something that you never had, you've to do something that you never done.(...)' Musician, Sports Addict, Philanthropist, Organic & Healthy Foods, Design, 80's groove, Events and Entertainment passionate. Since February 2015, Antonio signed his mental and physical "commitment contract" to build the first wold wide events and entertainment brand called Youcanevent. Youcanevent, Inc. is a company headquartered in San Francisco, California, and has a remarkable growth from being a company self-funded by Antonio and his Co-founder Joao Raminhos, with brands working with Youcanevent.com like Microsoft, Primark, Mary Kay, Pipedrive and much more. The vision is to gather the world through the celebration, creating The World Wide Celebration brand. I can event, We can event, Youcanevent.
Related posts